Interested in a henna crowning experience?
Click the gold button to get started!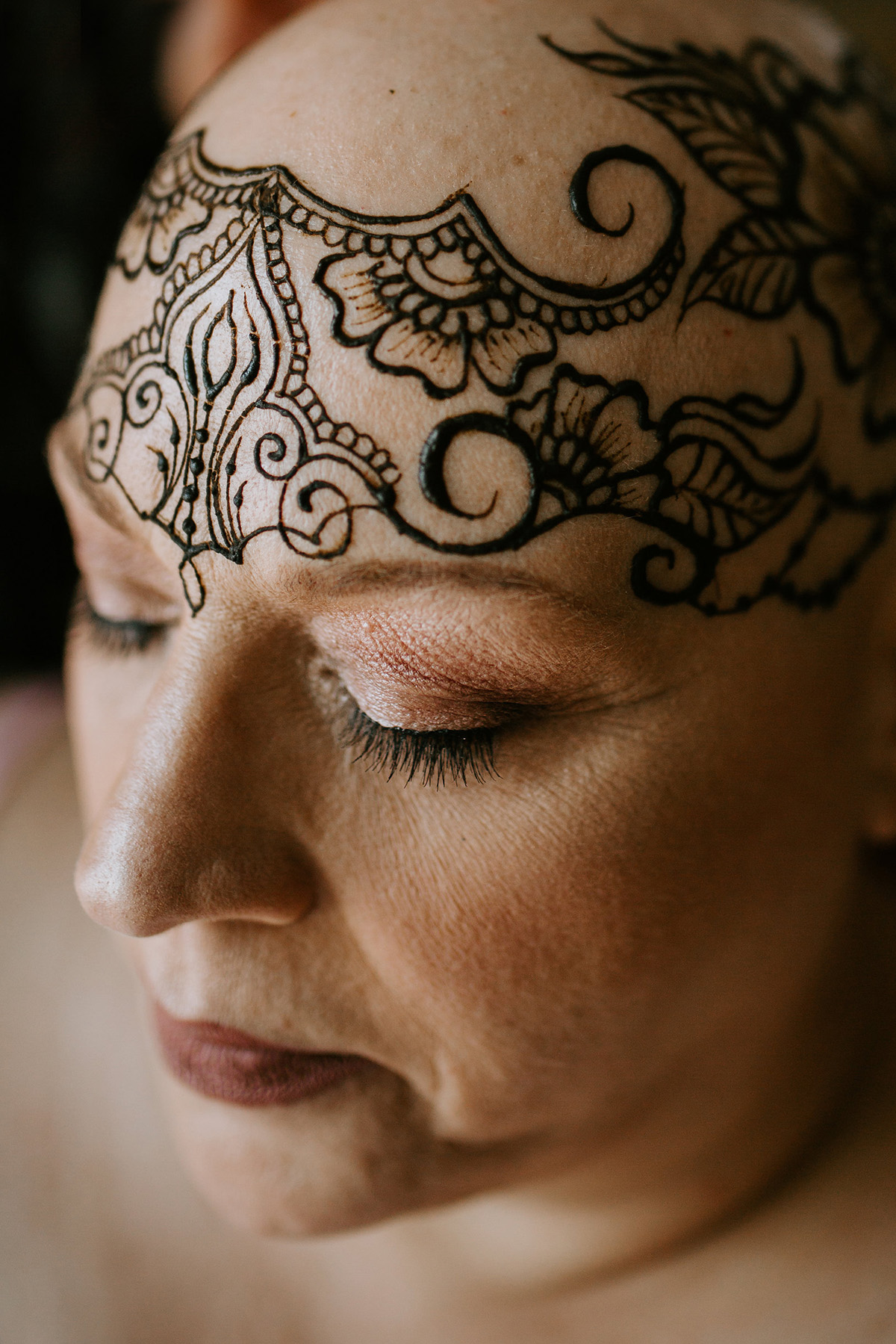 Empower Women
Hear the stories of the amazing women we crown through Crowns of Courage.
Join our Community
Sharing awareness and supporting others who may be battling a similar journey.
Provide Resources
Cancer related resources that may just help your journey become a little bit easier.
Join our team
We are looking to add henna artists to our team to serve even more beautiful women.  If you are intereseted, please complete the form below:
Inspire Others
With the power of Art Therapy, our Founder, Amanda Joy, not only crowns women but also shares her story around the world.
My henna lasted for weeks and was more than skin deep. Henna Crowns of Courage may seem like something that is done to a person on the outside, but it is just as much about showing what is within and what is possible.
We empower women to choose love over fear during a time that impacts them on a physical, emotional, mental and psychological level. Helping them to feel beautiful in bald, knowing it is only temporary and helping them find the strength and confidence within themselves.