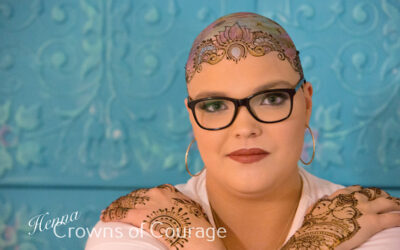 It's hard to feel pretty with scars on the side of my neck and chest from biopsies and my port, so it was nice to have an afternoon of makeup and henna.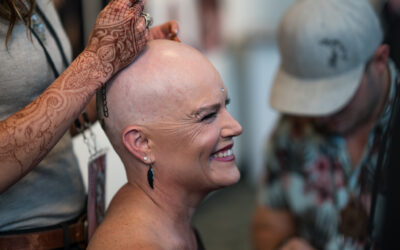 My name is Amy Blunt and I am a one year breast cancer survivor. On February 14, 2017, I received that dreaded phone call. The voice on the other end told me that I had cancer…words a person never wants to hear.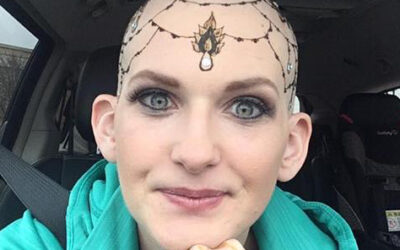 My name is Alexandria Yonkman, I am only 23 and the mother to three beautiful children; I am also the girlfriend to an amazing man, that is also the father to our children! For the last year I have been battling cancer.
Donate to Henna Crowns of Courage today to bring hope, beauty and empowerment to others! Your support will help us create a platform for women to share their experiences, and in doing so also brings educational awareness of health, cancer, and the healing power of a positive mindset.