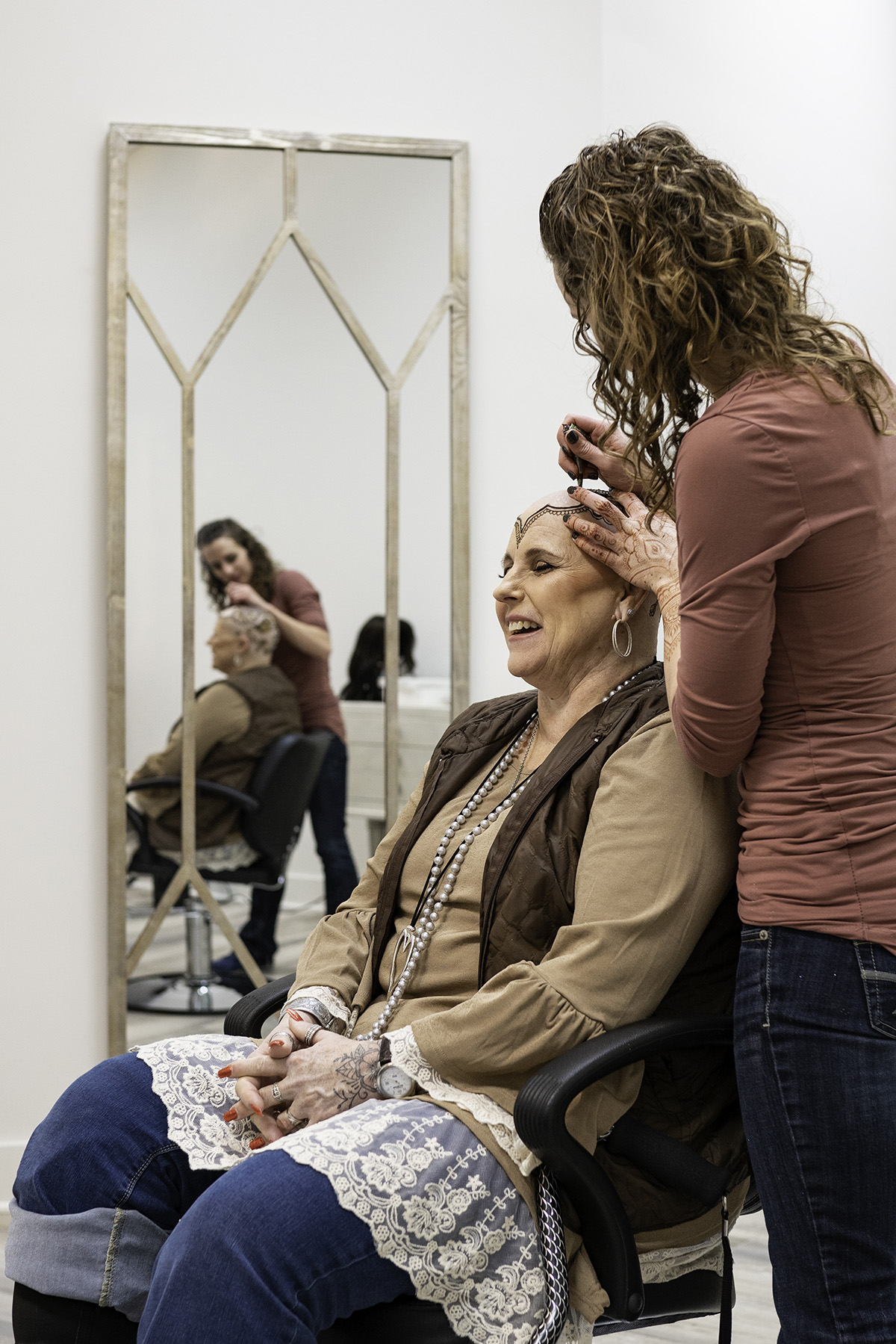 Crown Session
The Crowning session can take anywhere from 3-4 hours. Makeup takes about an hour the henna can take anywhere from 2-3 hours depending on the detail and time. Photography and videography will be taken during and after the henna crown is created.
Each crown is created to bring out the "inner light" or inner identity of each person onto the skin. It is so easy for women to find their identity in their hair and how they looked before treatment. We want to remind them of who they truly are. What makes them happy with images, words or mantras. Certified Professional Henna artists through Happy Henna will be the ones who apply the henna crowns. They ask specific questions to create a personalized henna design for each crownee. 
The Reveal
Each Crownee' will not be allowed to see their crown until it is fully finished. Once the makeup and henna are finished, the Crownee will be asked to stand and look in the mirror. This gives the butterfly effect of becoming free from any fears or anxieties that typically comes with losing hair. 
Once you have been "crowned" you are welcomed into the group of courageous women who have been crowned before. We have a Facebook community page where the women are free to share their story, ask questions and become friends. This has become a powerful platform for healing and transformation.
We have an online community where women can share their stories. We plan to have at least two gatherings a year for the women who have been crowned to meet with their families. We invite other cancer survivors to join us. Our goal for 2020 is to create a local healing conference and a weekend retreat for women in the program.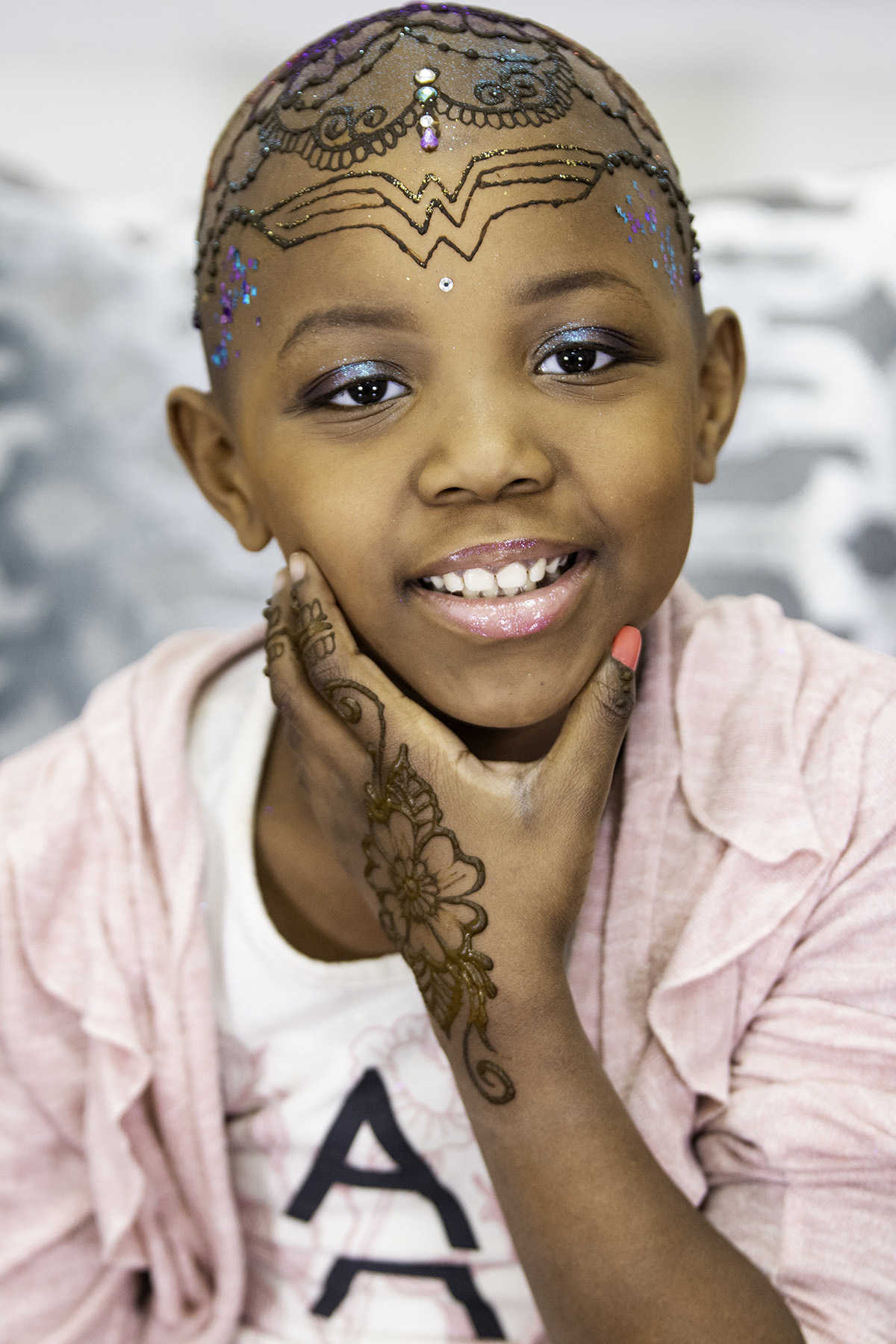 Be Crowned
Ready to share your story, and feel the healing effects of henna?

Crown Community
There's power in numbers. Join our Crown Community with others who have shared their stories.
Each woman has a story to tell. We have created this platform for the women we crown to share their story with the world. Together we bring awareness and support to others who may be battling a similar journey.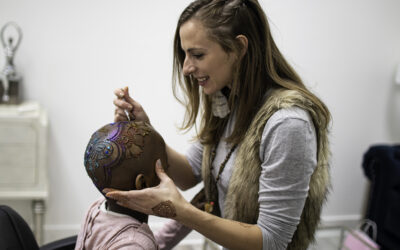 Nine year old Mailynn was diagnosed with cancer a year ago. What started as a perceived ear infection, turned into a life changing circumstance. Eventually, Mailynn had to undergo chemotherapy and face the inevitability of losing her hair.